Are You an MLM Leader with a Huge Team?
Some Questions That May Make you Think...
1.Have you been frustrated in the past with MLM Companies you dedicated yourself too running into unforeseen issues, going out of business, and you having your team very disappointed in you?
2. Have you found it hard in the past to pick up the pieces once your team scatters due to unfortunately events at the MLM you introduced them to?
3. Have you ever found that "Just about Perfect" MLM company, but found them lacking in tools, and support for you team?
4. Have you found you spend a lot of time making support tools and websites for your team and sometime that takes away your time for building your team?
5. Have you considered branding yourself and your MLM Company instead of just your MLM Company?
6. Have you considered offering the tools and ad co-ops to your team to help them succeed?
7. Do you wish you had a central communications hub for your team?
8. Would you like to see your team members more successful?
In our years in the field, we have experienced all of these issues and then some!
If you would like to hear Dennis Wilson's story and how he could have benefited with this tool, Click Here!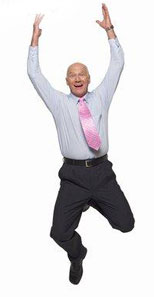 The Large MLM Team Leader Solution Benefits
1. Dramatically increase the growth of your team, and therefore your earnings.
2. Central and Single Point of Contact for your team to get news updates, information, training and motivation.
3. Your team data secured outside of corporate MLM Software systems in the unlikely event your MLM Company runs into issues.
4. Brand yourself and your MLM Company at the same time so in the unlikely event of trouble in your MLM Company the entire team is connected to you, and you are able to keep in communication with them to offer alternatives.
5. Allow you to earn more than enough to support the INS MLM Team Support System by selling an Email Marketing Tool to your team and allowing them to partake in your Ad Co-op essentially putting their business prospecting on Auto-Pilot!
6. Sell or Distribute Sales Aids through an Affiliate Program Capable E-Commerce shopping cart in your system.
We recommend you have a team of at LEAST 500 Active members or know you will have in a short period of time.
To see a Full List of Features with this system Click Here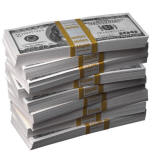 The Profit Potential
1.How much more would you earn if your business doubled in size?
2. How much easier would your life be if you could communicate with your team more effectively?
3. $5 to $25 per month per user of Email Marketing System if 20% of your team bought into the Email Marketing Tool to supercharge their business, that would be as much as $5000 in income to you, or you could give it back with an affiliate program!
4. 10% of Ad Co-Op, if you set your Ad Co-Op at $25 per share, and even 20% of your 1000 person team bought in, that would give $5000 for you to advertise with, and $500 a month in income to you if you ran the Ad Co-Op yourself.
5. How many great Sales Aids could you support your team with?
The Cost of Security, Peace of Mind, and Profit?
The cost of the INS MLM Team Support System is $5000 USD plus a $5000 deposit on license fees for the Email Marketing Tool. We have payment plans available for qualified leaders
The $5000 deposit in License fees is given back by way of 50% off the Email Marketing Software License fees as your members purchase it.
The Email Marketing Software license fees start at $4 per month per user, and go down to $1 per month per user in Volume. We recommend selling the Email Marketing Software for between $15 and $30 per user per month. You keep the profit, or run an affiliate program to get more people using your system.
Hosting and Maintenance for the INS Team Support System starts at $250 per month or 2% of Non Email Marketing Software sales through the Shopping Cart whichever is greater.
Sound Too Good to be True? Have Questions?
The cost of the INS MLM Team Support System is $5000 USD plus a $5000 deposit on license fees for the Email Marketing Tool. We have payment plans available for qualified leaders
Give us a Call to find out how you can put the INS MLM Team System in place for your Team TODAY! Call +1 604-998-2256 x 101 and ask for Dennis Wilson
Want to Sign up to our MLM Team Support Newsletter to learn more? Click Here
---
Back