CMS Content Management System
Our MLM Matrix Software includes a Content Management System (CMS) to allow you to add/delete/edit pages that will work within your Replicated Website.
You can control all the Menus in the system, as well as add/edit/delete an unlimited number of custom pages.
Depending on he options you need, you may also be able to control multiple languages of each page by using our Translation Engine.
It is a simple to use interface that works much like Microsoft Word or Microsoft Front Page.
Here is a screen capture of our CMS Object: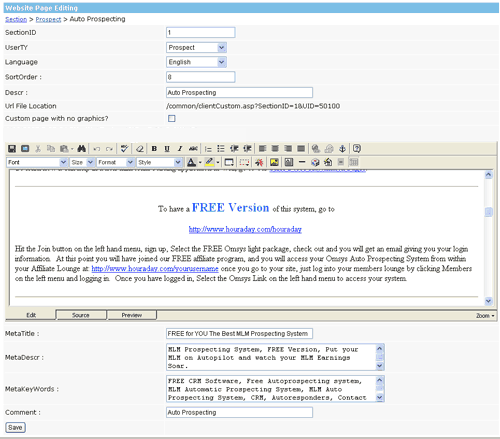 ---
Back